Fun & Easy Activities to Build Fine Motor Skills
The birthday theme fine motor set includes hole punch & cut activities and MORE! Build hand strength, scissor skills, pencil grip, pincer grasp, and more with these engaging birthday theme fine motor activities.
What Activities Are Included in the FREEBIE?
The celebration activity set includes the following birthday-theme fine motor activities. Your kids will have so much fun with the engaging activities they won't even realize they are building essential fine motor skills.
Paper tearing
Kids build hand strength with paper-tearing activities.
Fold-n-cut activities
Build scissor skills while cutting the shapes out, then unfold to reveal the design.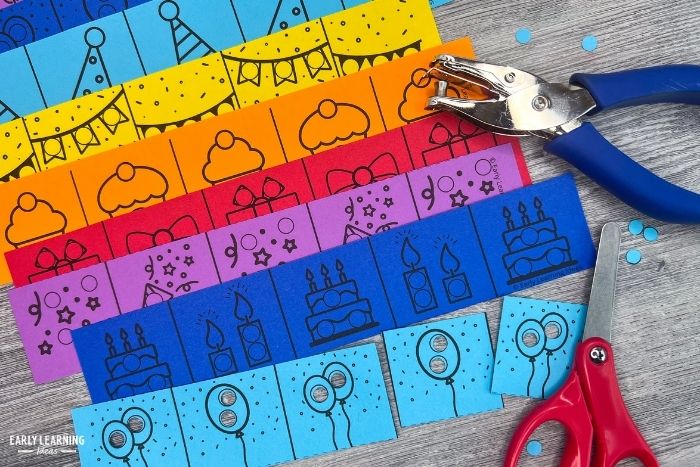 Hole Punch and cut strips
Build hand strength with a hole punch and practice snipping with scissors.
Playdough Mats
Develop hands and finger while practicing counting skills.
Simple Mazes
Develop pencil grip and control with simple mazes.
Connect the Images
Develop pencil grip and control while connecting matching images on the page.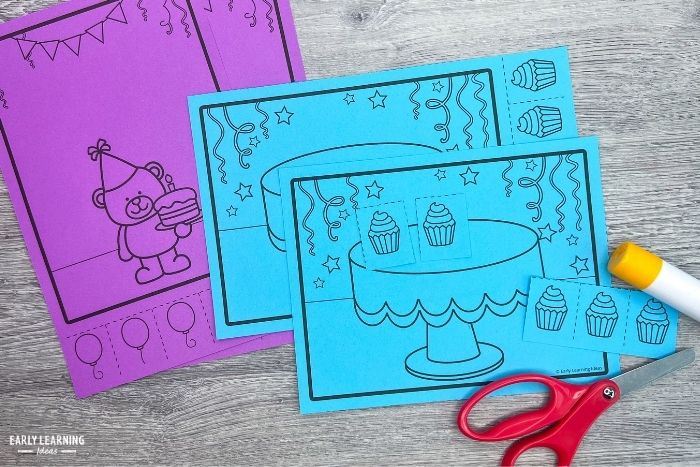 Cut and paste activities
Practice straight-line cutting with this simple cutting and pasting activity.