How to Create an Amazing Blow Painting with Straws
Are you looking for some new process art activities for preschoolers? Why not try blow painting with straws.
Blow painting is an exciting activity for kids, it provides some great opportunities for experimentation, and the resulting artwork is really amazing. This is a process art activity that is truly frame-worthy.
Materials and Supplies Needed
Here are some materials that you will need before you begin making blow paintings.
tempera paint
straws
a push pin
paper
a dropper or pipette
small containers to hold paint
Prepare the Straws
Before you begin, you will probably want to prepare your straws by poking a hole in them with a push pin. This will help prevent kids from sucking up the paint into their mouths.
Instructions for Painting
Dilute the tempera paint a bit so that it will flow more easily when kids blow it. Use small plastic containers to store a few different colors of paint.
Show kids how to squeeze paint into a pipette and release a drop or two onto the paper.
Now, your kids can blow air through a straw to move the paint around on the paper. Add more paint as needed.
Extensions and Experiments
Here are some ideas for creative experimenting: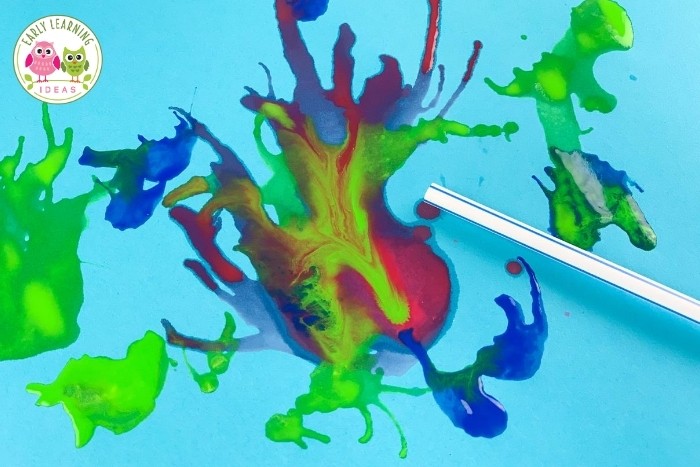 Discuss what happens when colors mix
Experiment with different types of paint
Does it make a difference if you add bubbles to the paint?
What happens when you change the angle of the straw?
Do you notice a change when you blow hard or blow softly?
I hope that you and your kids enjoy blow painting with straws. You may also enjoy some of these additional art activities too.
Purchase These Creative Resources in the Store
Are you looking for additional creative activities for your kids? I think that they will also enjoy these Maker Mat activities. Click on the images below to check them out.
[one-third-first]
[/one-third-first] [one-third]
[/one-third] [one-third]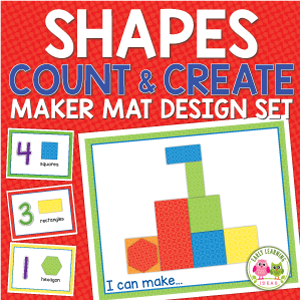 [/one-third]
---
I listed some items below that you can use for the activities mentioned in this article. The links below are affiliate links. Amazon will not charge you an additional fee if you purchase something from a link, but a small portion of your purchase will be used towards the cost of maintaining this website.