Dollar Store Preschool Activities – Cheap and Fun Fine Motor Activities
Don't you love stopping at Dollar Tree? I do! I love looking for fun and inexpensive craft supplies and cool stuff to use for fun activities with kids.
If you like looking for great Dollar Tree finds as much as me, I know that you will love these ideas for fine motor dollar store preschool activities.
Get ready to pick up all the best bargains for back to school and beyond for your preschoolers at the dollar store.
Dollar Store Fine Motor Activities
Developing fine motor skills is an essential part of early childhood education. Kids need to develop their fine motor skills so that they can eventually learn how to use writing tools and scissors.
This development often takes place naturally through play, but some children may need extra help to develop those skills. The good thing is that you can help kids work on fine motor skills in playful ways with everyday household items or inexpensive supplies.
Dollar Store Preschool Activities with Kitchen Tools
I find that the kitchen aisle in the Dollar Store provides some of the best fine motor tools. You can do LOTS of different fine motor activities with kitchen items.
Tongs
I found several kinds of tongs at the Dollar Store….small, large, one with a scissor grip. Use tongs for sorting activities, place game counters, for counting activities, and in dramatic play setups.
Spoons & Spatulas
Kids can use spoons for scooping and stirring in the sandbox or in sensory tables. Use spatulas to turn over letter cards, number cards, or name cards during literacy and math activities. You can also add the tools to a dramatic play kitchen or to playdough activities.
Turkey Baster
A baster is an excellent tool for strengthening little hands. Use them at a water table. Kids can race feathers or cotton balls across the floor with them.
Dollar Tree Ice cube tray for Sorting Activities
Ice cube trays are perfect for sorting and counting mini-erasers or other small objects. Kids can use their fingers for sorting or you can provide tweezers or tongs to make the activity more challenging. You can also use ice cube trays for color-mixing activities or dropper painting.
You can also turn an ice cube tray over, get out some rubber bands, and use it as a geoboard.
Dollar Store Preschool Math Activities with Chip Clips
Attach chip clips to a paint stick, a piece of cardboard, or to the edge of a container. Use them for counting activities. Sometimes you can find novelty chip clips (like ducks) that you can use for storytelling activities.
Divided Trays
I love buying divided trays at the Dollar Store. I create playdough trays with them and use them to sort art supplies for open-ended art activities. Pick them up in different colors for all different themes and seasons.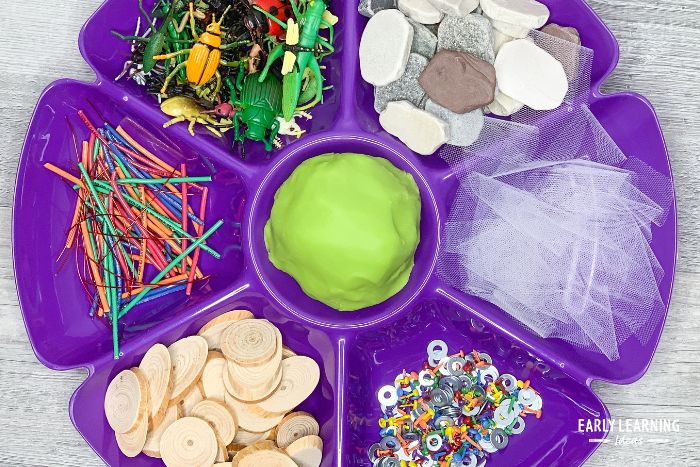 Straws
Use straws for cutting practice activities.
Lace the cut straws on a string, use them in art projects, or place them on q-tips, toothpicks, or skewers.
Dollar Store Preschool Activities with Organization Products
Small containers
Kids can sort mini-erasers, pom-poms, small toys, rocks, etc. in small containers. Let them open and close the lids. Use them in doctor dramatic play area to hold pretend medicine.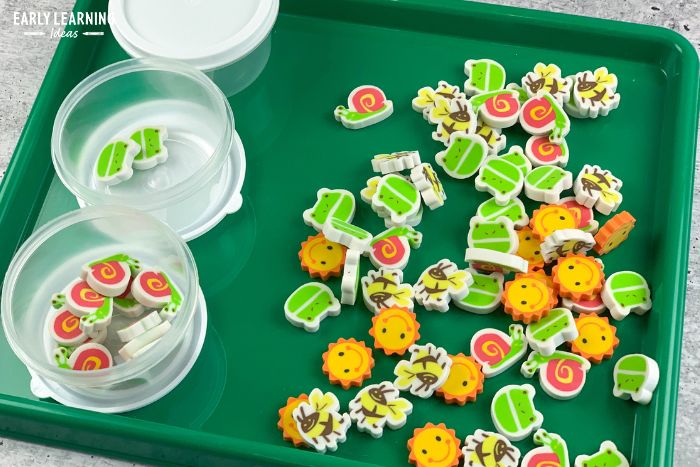 Divided boxes
Kids can sort all kinds of little things in divided boxes. You can also add them to an entomology lab dramatic play area to house insect collections.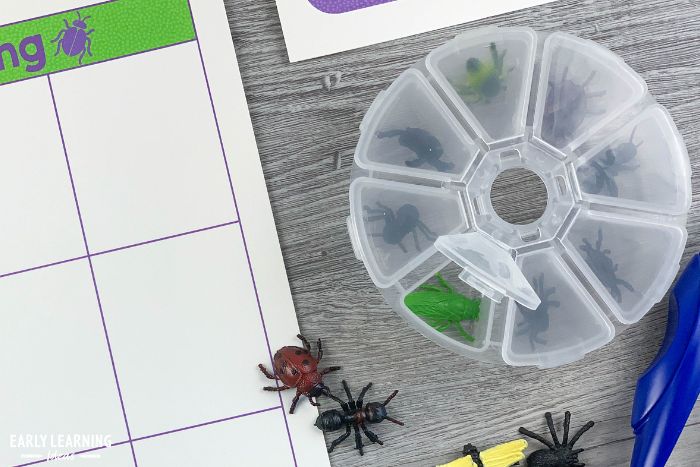 Strainers or Plastic baskets
This strainer-type container I found at my Dollar Store is a great tool for weaving yarn and string.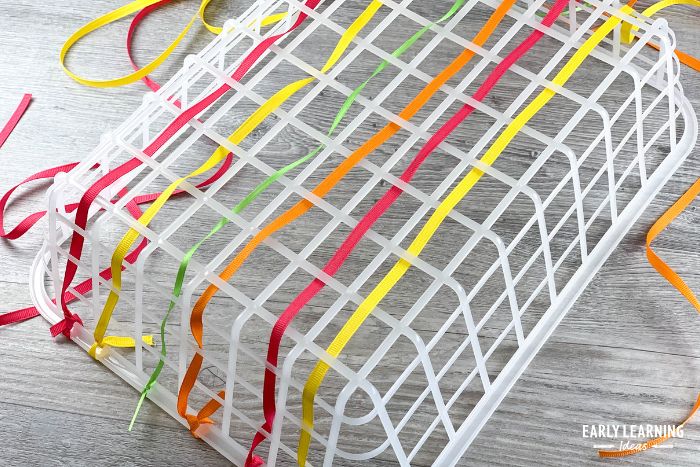 Dollar Store Preschool activities with Art & Craft Supplies
There are a lot of great art and craft supplies in the aisles of the Dollar Store. I do think that there are better places to purchase art supplies in classroom quantities, but the Dollar Store is a great place when you need small supplies of something for a project.
Here are some of my favorite art supplies that can be used for fine motor activities.
paint trays
I love these little paint trays. They are perfect for q-tip painting, sorting, and counting activities.
Silk Flowers
Stick sild flowers into a piece of foam for color sorting activities or patterning activities. You can also use the flowers when you assemble fun playdough trays.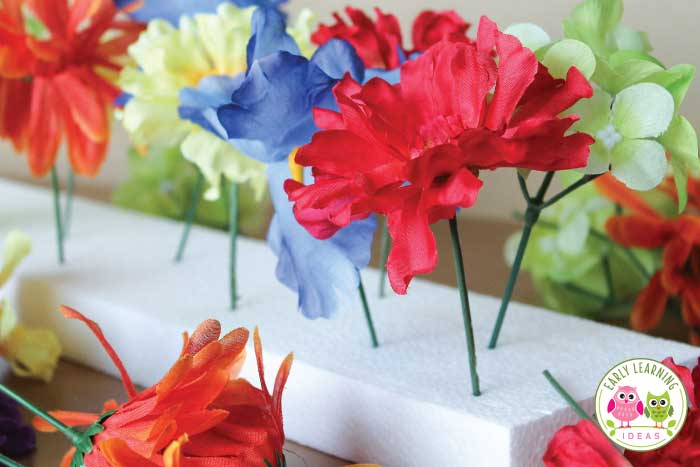 dowels for paintbrushes
I found short pencil-length dowels that are perfect for making DIY paintbrushes or in playdough trays. You can get dowels at the craft store or at the home improvement store, but you will have to cut those down to the appropriate size.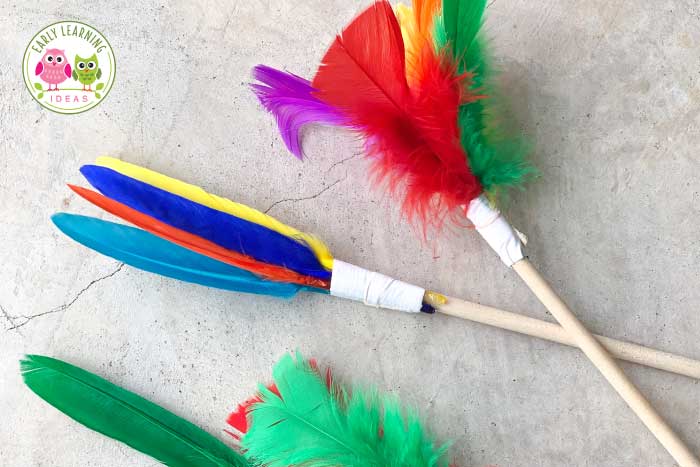 buttons, beads, etc.
Like I mentioned earlier, you can get a wide variety of art and craft supplies at the Dollar Store. If you need small quantities, this is a great place to find beads, buttons, etc. But if you need larger quantities, you can probably find cheaper supplies elsewhere.
DIY Fine Motor Activities with Dollar Store Office Supplies
You can also create fun fine motor activities with office supplies.
Erasers on pencils
Kids can place pencil erasers on pencils. You can also use them for color sorting or container activities.
kids tweezers
I seem to find more and more teacher supplies every time I visit the Dollar Store. Be sure to take a look at their supplies for back to school season and pick up some of the large tweezers the next time that you visit. These have to be one of my favorite Dollar Tree finds. The tweezers are perfect for sorting activities, easy preschool cience activities, and dramatic play activities.
Fine Motor Activities with Dollar Store Cleaning Supplies
Don't forget to check out the cleaning supply area for some fun fine motor supplies.
Spray bottles
Kids can use spray bottles in a water table to clean play items like kitchen tools and plastic food. They can also clean things like rocks, pumpkins, apples, etc. You can also paint with spray bottles.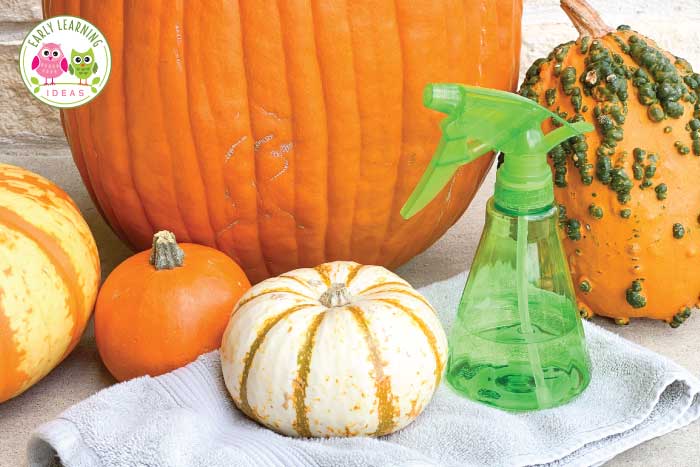 broom & dustpan
Add this little broom and dustpan to your dramatic play kitchen. Kids can use them to clean up a mess in your classroom or at home.
You can also use the set for a counting activity. Scatter some pom-poms or cotton balls on the floor or on a tray. Kids can count the items as they sweep them up.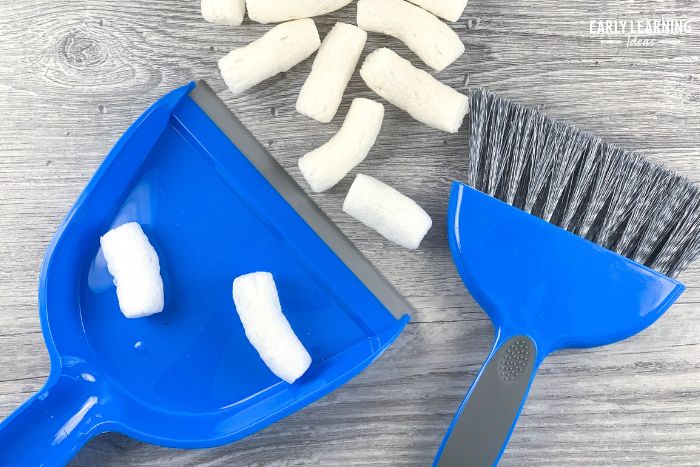 plunger
When I told you I was going to share some dollar store fine motor activities, I bet you never thought about using a plunger!
You can use a plunger for circle printing activities. Kids also enjoy sticking a plunger to a smooth, hard floor and then pulling it loose. This is a fun hand strengthening activity.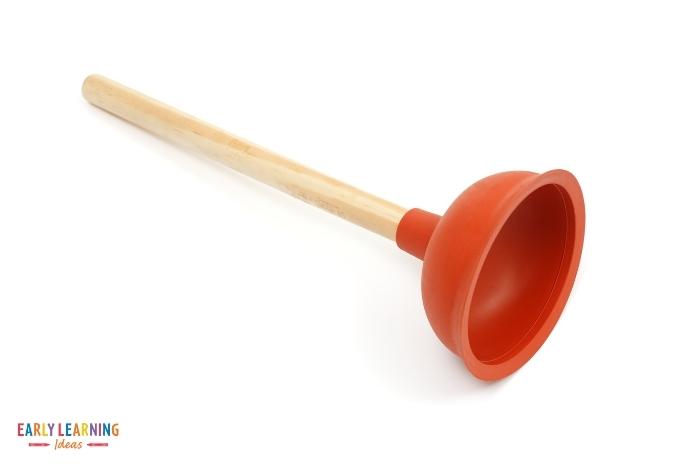 Additional Fine Motor Supplies with Dollar Store Things
hair bands
For a group activity, kids can hold straws and pass a hairband from straw to straw around a circle. They can also sort the hairbands and add them to popsicle sticks or paint sticks.
massager
On my last trip to Dollar Tree, I found this little massage tool. It makes a great playdough tool or cool paintbrush.
I hope that you found some fun dollar fine motor activities to try. Did you find some additional fine motor tools at the Dollar Store? I would love to hear about them.
Free Fine Motor Printable
Are you ready for more fine motor activity ideas? Get this free fine motor printable to work on fine motor skills activities with your kids.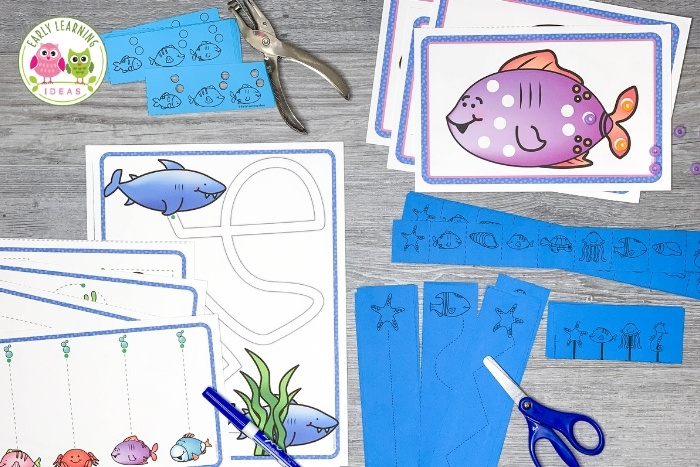 Fine Motor Activities in the Store
Find these fine motor resources in the store. Click on the image to check them out today.