An Easy Feather Fine Motor Activity That Your Kids Will Love
Here is a really simple feather fine motor activity that your kiddos will enjoy. You only need two supplies for this feathery fun…..perfect for a bird theme or turkey theme unit.
Whether you are talking about nature, Thanksgiving, or are simply looking for a fun fine motor activity…your kids will enjoy this feathery activity.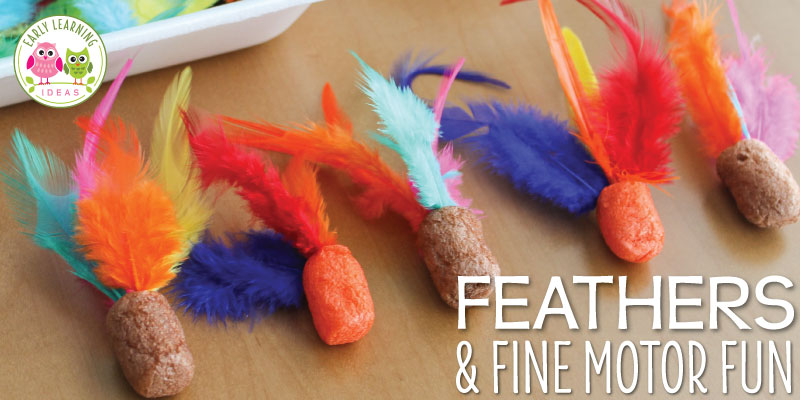 Only Two Supplies Needed
All you need are two supplies: craft feathers and foam noodles. I used craft noodles, but you can use foam packing peanuts, or a piece of Styrofoam. I have included affiliate links for supplies at the end of this article.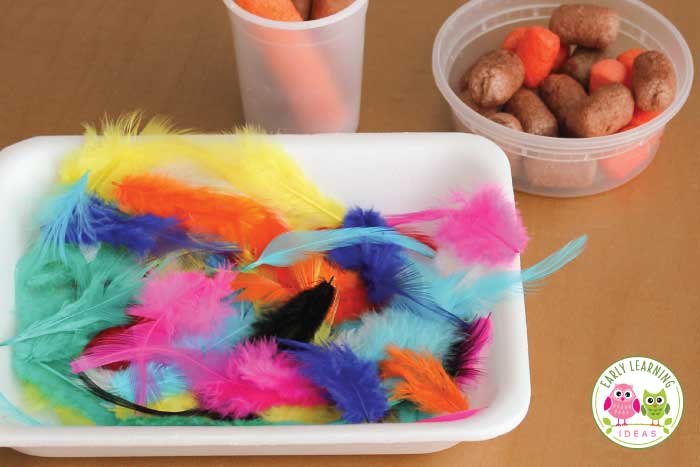 Feather Fine Motor Fun
Kids can poke the end of the feathers into the foam to create little turkeys or birds. Sure, you can add eyes and a beak, but kids will have fun with just the simple materials.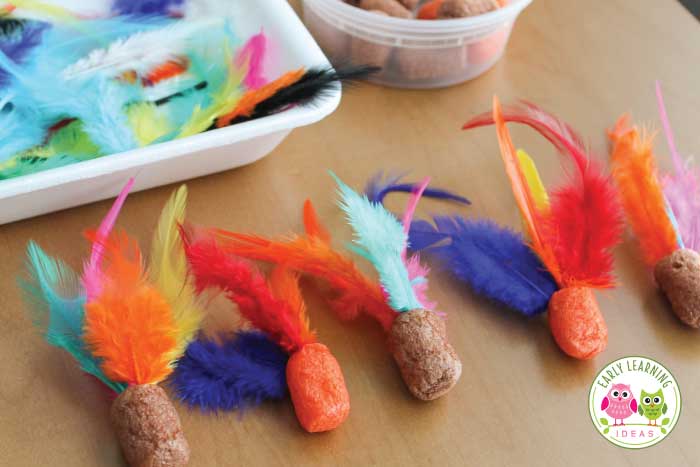 Additional Ideas
The little birds can be glued to a piece of paper to create a work of art, but I like the idea of placing the supplies in a sensory bin so that kids can just play and experiment. In addition to working on fine motor skills, kids can work on patterning, sorting, and math concepts. The ideas are really endless.
I hope that you and your kiddos enjoy this fun feather fine motor activity.
---
Additional Feathery Activities
If you are looking for additional turkey or bird-themed activities? Here are a few of my favorite feathery activities in my store.
---
Below are some items from Amazon that can be used for the above activity. The links below are affiliate links. If you happen to purchase something from a link, there will be no additional cost to you, but a small portion of your purchase will be used towards the cost of maintaining this website. I appreciate your support.