Discover the Joy of Hole Punching with These Hole Punch Printables for Kids
Have you ever tried hole punching with your kids? It's a simple yet fun activity that kids of all ages enjoy! I'm going to share some exciting ideas for hole punch printables that your children will love.
From hole punch letter activities to printable crafts and number activities, there's something for everyone.
Let's get started!
Printable Hole Punch Cards
These printable hole punch cards give your kids an opportunity to punch out parts of the images. In this space-themed card, kids can punch out the stars and then color the rocket.
The space hole punch card printables are part of the Hole Punch Activity set in my store.
Printable Hole Punch Strips
Looking for a fun and fine motor activity? Try hole punch strips! Simply cut strips of paper and let your child punch holes in them. You can then use these strips to create unique designs and decorations. The possibilities are endless!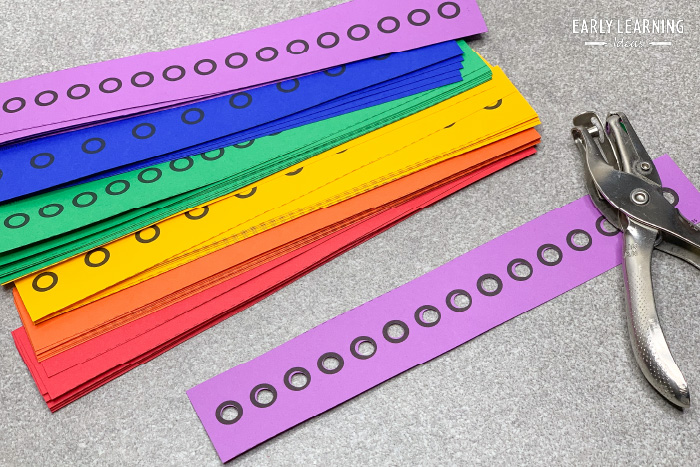 The simple hole punch strips are part of the Hole Punch Activity set in my store.
Printable Hole Punch and Cutting Activities
Want to take hole punching to the next level? Combine it with cutting!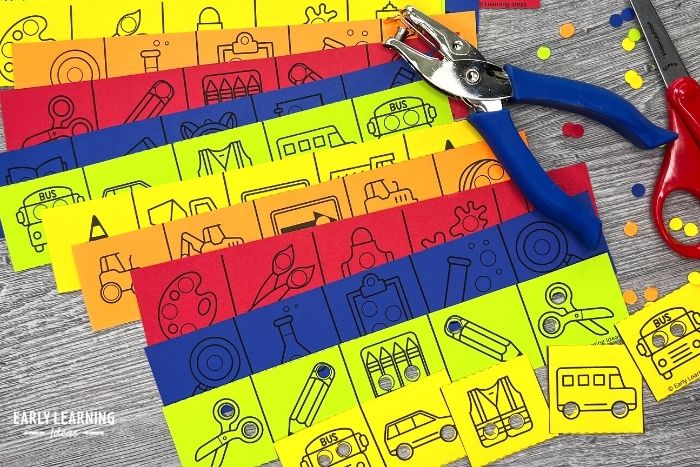 Print out these hole punch and cut strips, and your kids can punch holes into the little images on the strips. Then they can practice their scissor skills as they snip on the lines to cut the images apart.
Hole Punch Letter Activity Printable
Do you want to help your child learn the alphabet in a fun and engaging way? Try this hole punch letter activity!
Print out letter strips and let your child use a hole puncher to punch a hole as they say the letter or letter sound. This activity is engaging, helps build hand strength, AND is a super multi-sensory way to learn letters and sounds.
If you're ready to learn the alphabet, these Alphabet hole punch strips are available in my store.
Free Hole Punch Printables
Looking for some free hole punch printables to try out with your kids? You can get a sample of one of the alphabet activities pictured above by visiting this post about the hole punch letter printables.
You can also get a free hole punch activity card in this set of ocean themed fine motor activities.
Printable Hole Punching Crafts
Looking for something a little bit more creative? Why not try out these printable fine motor crafts that were specifically designed to help kids work on fine motor skills?
There's no shortage of options -you can get these hole punching crafts in all different themes. I'm sure you will find something that excites your kiddos.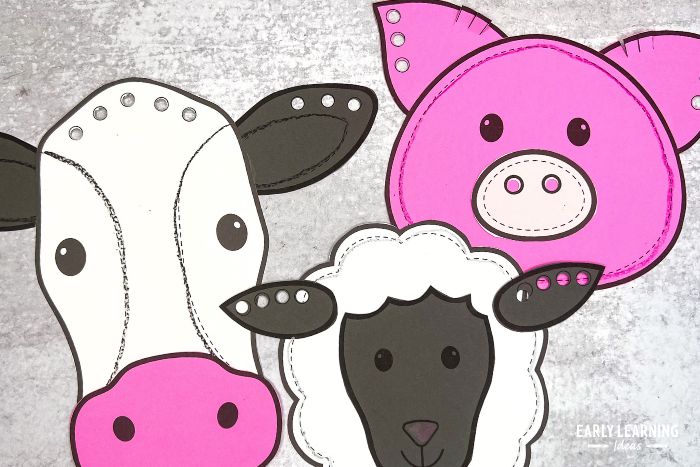 I'm constantly creating new printable fine motor crafts, be sure to check out all the themes that are available.
Printable Hole Punch Number Activities
Want to help your child learn numbers in a fun and interactive way? Try hole punch number activities! Print out the number pages and let your child use a hole puncher to punch out the images on each page.
I hope that you try some of these fun hole punch printables with your kids. They are fun, educational, and they will build strength in those little hands.
Get The Hole Punch Printables Today!
Ready to get started today? Check out these fun hole punch printables in my store.
Purchase Hole Punch Activities on TPT
Do you prefer to shop at Teachers Pay Teachers? You can also purchase the hole punch printables in my TPT Store.