How to Make Easy Individual Playdough Kits for Your Kids
When your kids can't share supplies, you can easily create individual playdough kits for them to use. Let me show you how.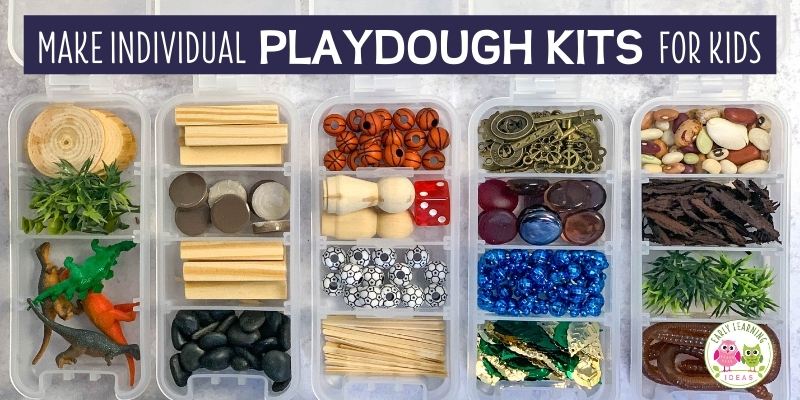 What are Playdough Kits?
I love putting together playdough trays for open-ended fine motor play for kids. Unfortunately, in the age of COVID, everything has changed, and now many kids cannot share supplies in a classroom environment.
The good news is you don't have to give up open-ended playdough activities!
If your kids cannot share supplies, you can create individual playdough kits for them. Playdough kits are boxes filled with playdough and various supplies that kids can use for open-ended play. Let me show you how to put some together without spending a lot of money
Use Playdough Kits in a Variety of Ways
The cool thing about playdough kits is that there are SOOOOO many ways that you can use them in the classroom and at home. Here are a few ideas:
COVID compliant individual playdough boxes
Busy boxes or morning work bins
Homeschool activity
Use a thematic box to study a theme through play
Create a box for a unique DIY gift
Where to Find Containers to Make a Playdough Kit
To make a playdough kit, you will need a container to hold everything together.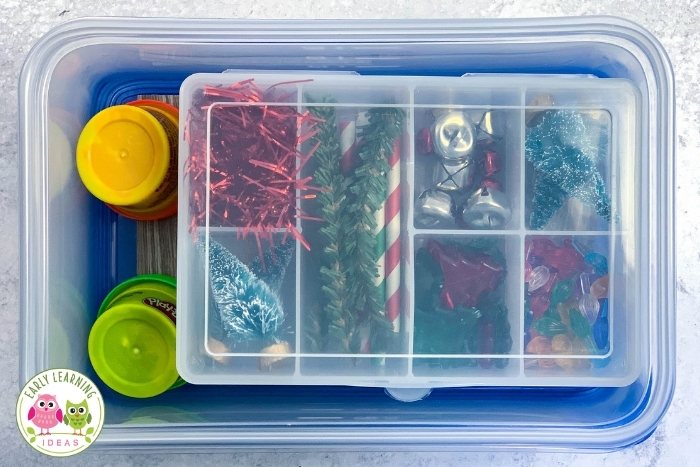 You do not need anything fancy and can use something as simple as a big Ziploc bag or a shoebox.
Plastic pencil boxes or other inexpensive plastic containers work well.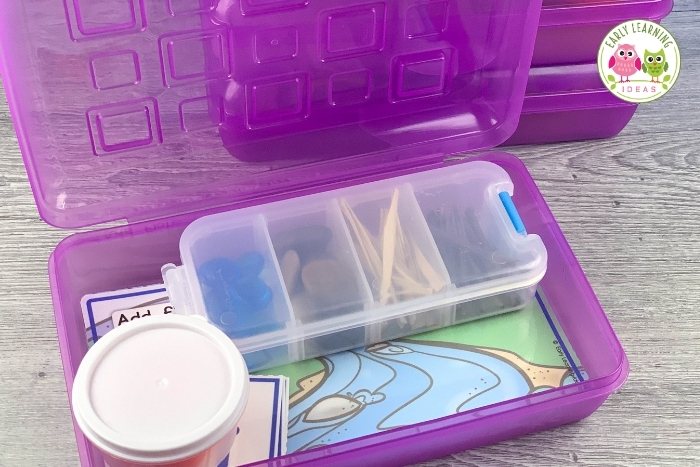 Some people like to use large divided containers to hold everything. You can also use a large container and add small containers inside it to store materials.
I have found small divided containers (bead holders) in the craft aisle at Wal-mart or in craft stores. Sometimes, you can find great ones in the sporting goods aisle with fishing gear or in the dollar store.
You can also use small un-divided containers from the dollar store or plastic crayon holder containers from Wal-mart. They work well for holding playdough materials and a supply of homemade dough.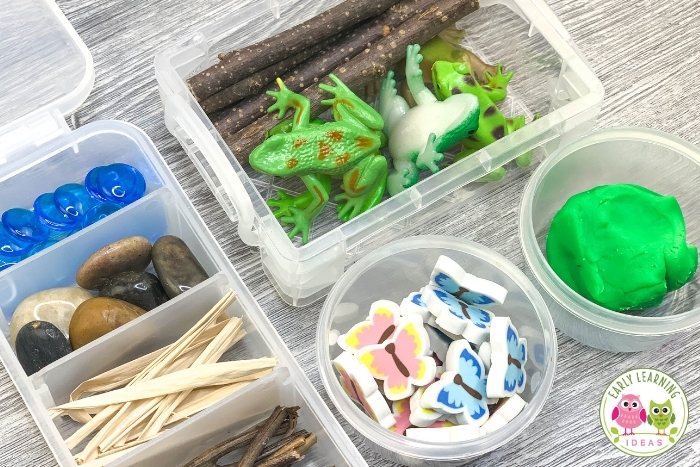 Playdough for Your Playdough Kit
Add any kind of playdough to your box. Just be sure to seal it properly so that it doesn't dry out. You can use store-bought containers of playdoh, or you can save some money by making your own. Try out my quick playdough recipe. Add a fun twist by adding glitter or other mix-ins.
What Materials Can I Add to a Playdough Kit?
Now that you have your containers and your playdough ready, it's time to find some materials to create a fun playdough kit. This is the FUN part!
Material Ideas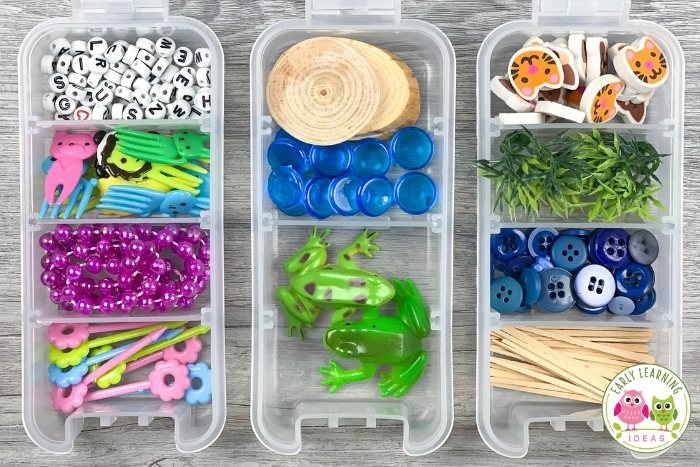 Search through your craft supplies, kitchen, desk drawers, toy bins, and I'm sure you will find LOTS of ideas! Here are a few:
small plastic animals, bugs, or figures
counters, manipulatives
beads, baubles, buttons, vase fillers
toothpicks, popsicle sticks, straws, food picks
small rocks, shells, pinecones, seeds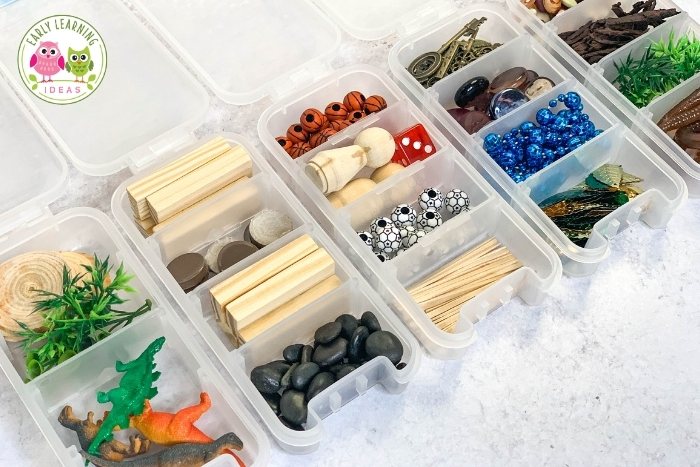 Playdough Mats
You don't need a playdough mat, but I think it's fun to add at least one to a playdough kit. These mats are part of a playdough box set from my store, and I designed them to fit in a plastic pencil box.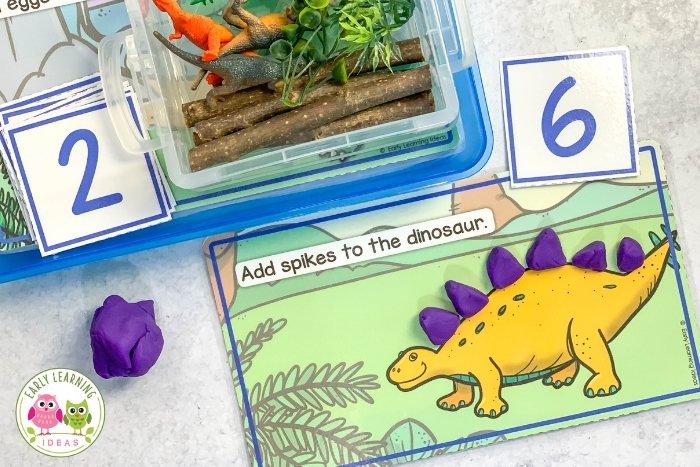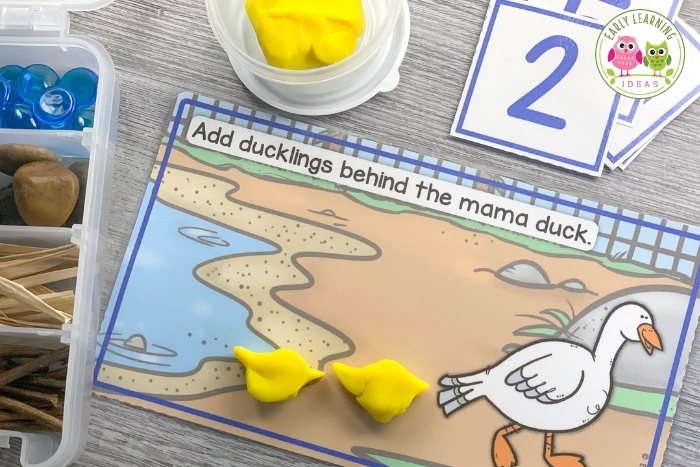 Here is an easy way to make some cute playdough mats. Cut some fun scrapbook paper so that it will fit in your container. Laminate it and…..Tada! ….. you have a super cute mat.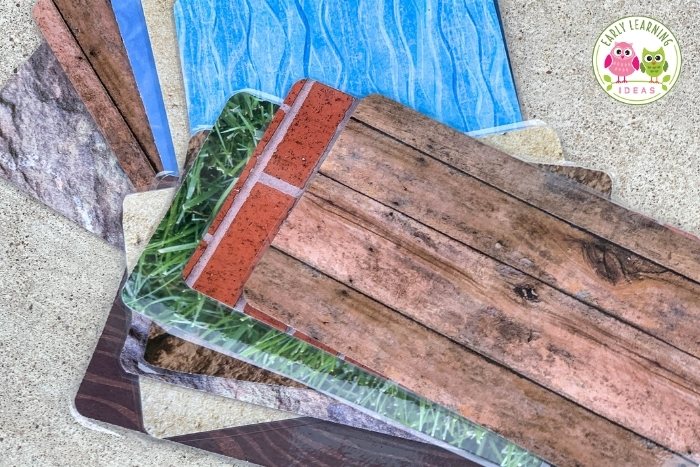 I also love to pick up flooring and wall covering samples at the home improvement store or at my local recycled art supply center. Let yourself get creative, and you will find some fun, unexpected materials to add.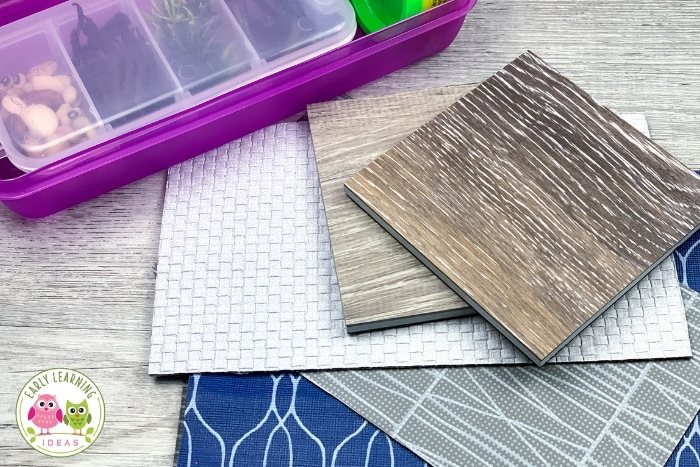 Additional Materials
Do you want to introduce some math learning to your playdough kit? Add some number cards, number playdough mats, or a pair of dice, and you have an engaging fine motor math activity.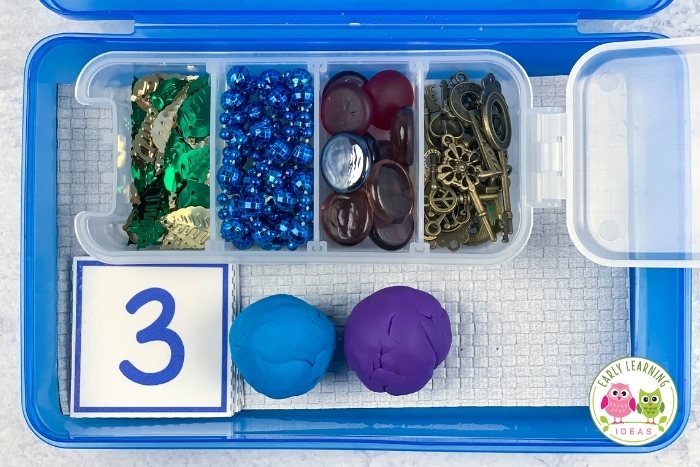 Include some plastic letters, letter beads, or letter cards to your kit for literacy learning.
Don't forget about adding a few playdough tools. Rolling pins, scissors, cookie cutters, textured tools are fun additions.
Playdough Kit Ideas
You can create a playdough kit for any theme or topic. Here are a few ideas.
Add some shells, marbles, plastic grass, and fish to make an exciting ocean-themed playdough kit.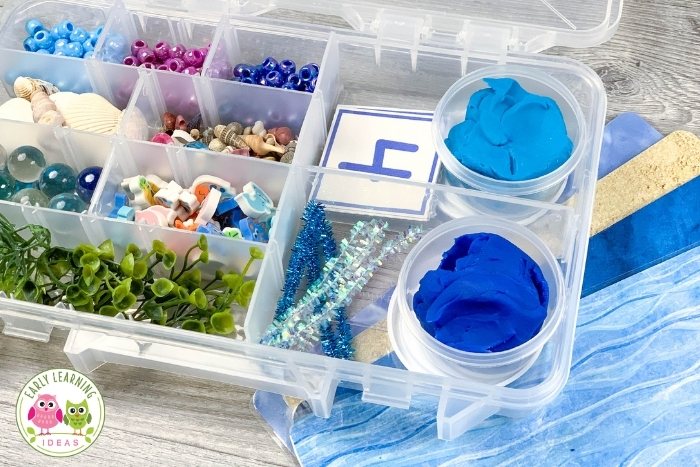 Use plastic bugs, sticks, rocks, worms, beans, or silk leaves to make a plant activity or bug themed playdough kit.
Are you looking for a Christmas fine motor activity? Add holiday-themed materials to make Christmas kits.
Seriously, you can do this for every holiday…..St. Patrick's Day, Easter, Valentine's Day, Halloween, etc!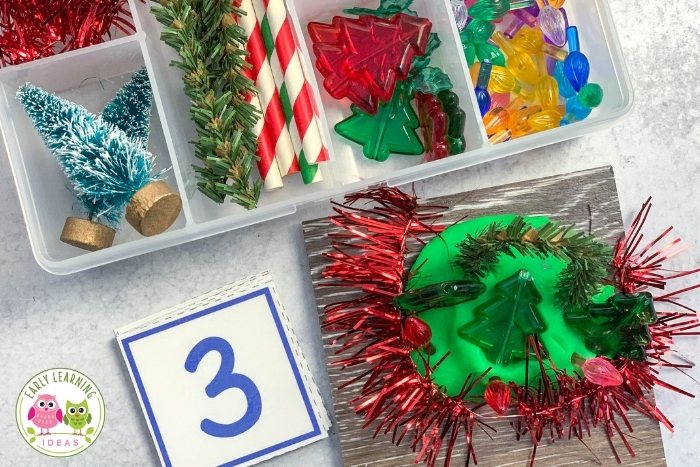 Be sure to check out my post about playdough trays. You will find lots of material ideas that you can use to create individual boxes instead.
Are you ready to create a playdough kit for your kids? I hope these ideas help you out.
Do you have additional ideas? I would LOVE to hear them!
---
Purchase Playdough Mats in the Store
Here are some resources from the store that you can use in your playdough kits. Click on the image below to check them out.