Preschool Arts and Crafts: How to Make Brilliant Color Tubes
Help kids explore color by creating these color tubes. The prep is easy and your kids will enjoy decorating them. This is more than a preschool arts and crafts project…. there are also many activity ideas.
---
Here is a preschool arts and crafts project with a twist of science. Kids can look through these color tubes to add a little color to their world. This is a great project during a unit on the five senses or when you are talking about colors.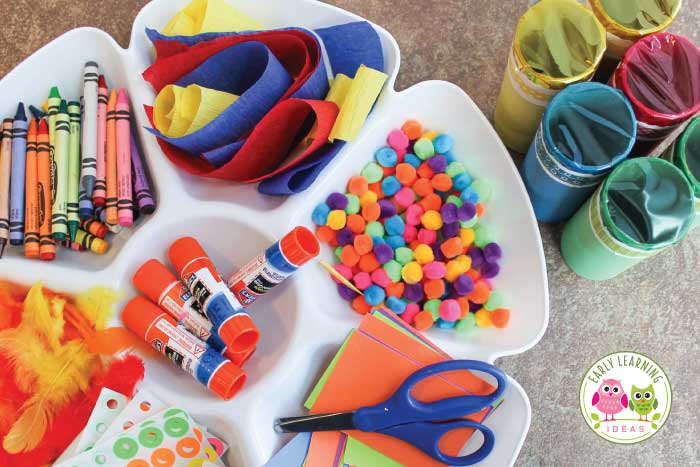 Supplies
I started with some cardboard tubes. I used tubes that I purchased at the craft store because they are thick and sturdy. If you want to use free tubes, you can use paper towel or bathroom tissue tubes instead. I also used several colors of cellophane, white masking tape, and some pretty washi tape. I have included some ideas for materials to decorate the tubes at the end of the article.
Assemble the Color Tubes

It is probably best to add cellophane to the tubes in advance because young kids may struggle with the task. Cut a circle from the cellophane (I used an empty yogurt container as a pattern).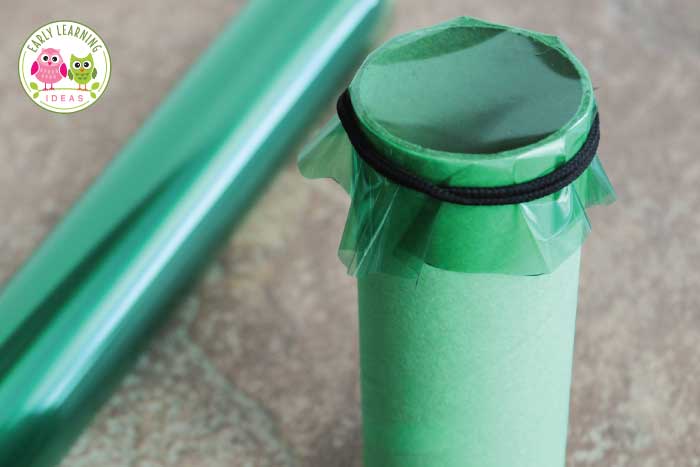 Place the cellophane on one end of a tube. You can hold it in place with a small rubber band. I couldn't find a rubber band, so I improvised with a hair tie.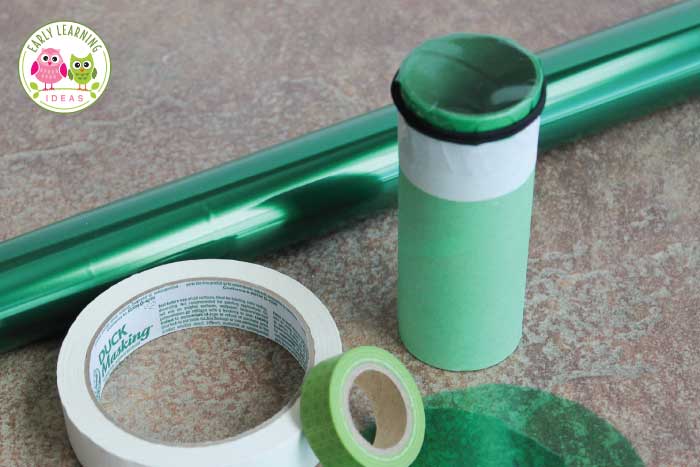 Wrap white masking tape around the edge of the cellophane to attach it to the tube. Because I wanted to add a little bit of cuteness, I added a band of washi tape on top of the masking tape, but that is totally optional.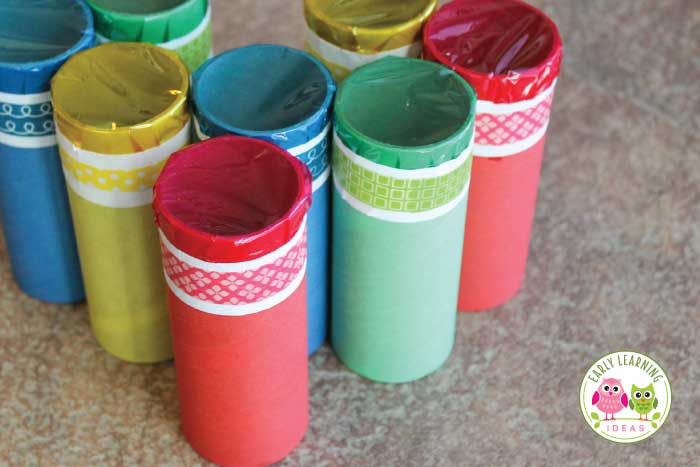 You can remove the rubber band now that the cellophane is taped to the tube. If you want to create binoculars, you can hot glue two tubes together.
Decorate the Tubes

You can leave the tubes as is, but kids will also enjoy decorating them. And, they can use almost anything to make them into a little work of art. Here are some ideas:
crayons or markers
stickers – use seasonal or thematic stickers to go with your current unit
color collage items
tape – add pieces of color tape
scissors, scrap paper, and glue – let kids cut and paste their own shapes/crations
stamps
streamers
puff balls
yarn
Not Just a Preschool Arts and Crafts Project
It is fun to create color tubes with kids. Here are a few ways to explore more concepts with this preschool craft idea.
Color Mixing – Ask kids to look through two tubes together (end on end). What happens to the color?
Mirror, Mirror……. – Provide a mirror for kids so they can see what they look like through the tubes.
Bear Hunt – Use the tubes to go on a colorful bear hunt
Letter Hunt – Hide some letters around the room and use the tubes to go on a colorful hunt for the letters.
More Color Activities
If you are interested in more hands-on color activities for your kids check out the following resources in my store: