How to Get Your Kids Excited About Color with a Stained Glass Craft
This cellophane stained glass craft is fun way to explore color with kids. Use this as a process art activity and a way to study color mixing and transparency.
---
This is a great preschool craft idea when the winter blues are getting you down. The cellophane stained glass craft for kids will add lots of beautiful color to your room.
Supplies
To begin, you will need the following supplies. Note: You will find some affiliate links at the bottom of this post for your shopping convenience. If you happen to purchase something from link, there will be no additional cost to you, but a small portion of your purchase will be used towards the cost of maintaining this website.
clear contact paper
cellophane in various colors
construction paper or small paper plates
scissors
Prep
Cut the cellophane into long strips and then into squares. Helpful Hint: Try to use a white container to hold the cellophane squares. This will help kids see the colors clearly.
Next, you will need to make a frame. Fold a piece of construction paper and cut a rectangle out to make a paper frame.
A smaller frame may work better for younger children. A small (6 inch) paper plate works well. Cut out the circle in the center.
Next, you will need to add contact paper to the frame. Cut a piece of contact paper slightly larger than the paper frames. Apply the contact paper to the frame and then trim the extra contact paper around the edges.
It's a good idea to prep the frames in advance. Re-apply the paper backing to the contact paper. Then, You can quickly pull it off when you are ready to use them.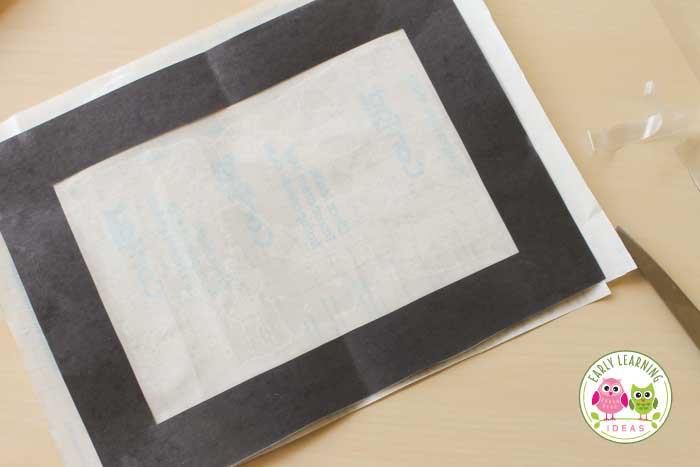 Create
Now, kids can apply the squares of cellophane to the sticky contact paper. There are no rules here. They can just create. The materials, which are sticky, full of static, and transparent, lend themselves to lots of open-ended questions. Ask the kids to tell you about the materials that they are using.
Helpful Hint: Place white paper under the frame so that kids can clearly see the colors in their creations. If you have a light table, it could be REALLY fun to do the activity on top of it. Do you have low windows in your classroom? Tape the frame on the window and let them create their work of art while standing at the window.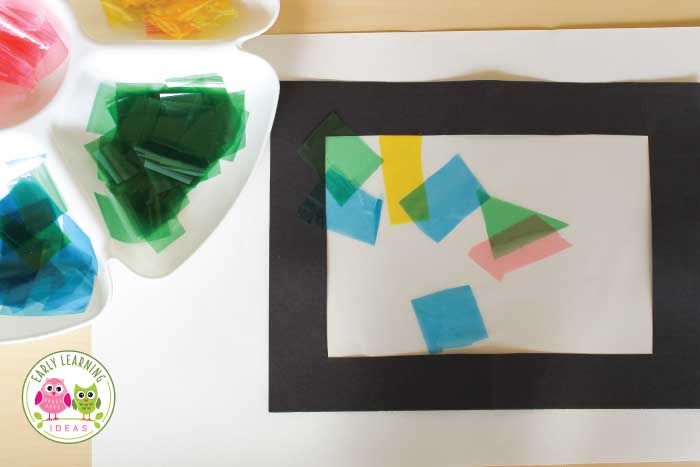 The paper plates (or a smaller construction paper frame) may be better for younger kids with shorter attention spans. Kids can fill a smaller sticky area with color in a shorter amount of time.
Display the Artwork
The finished works of art look beautiful when displayed in windows or hung from the ceiling. Ask the kids how the cellophane and the frame look different in the light and why they look different.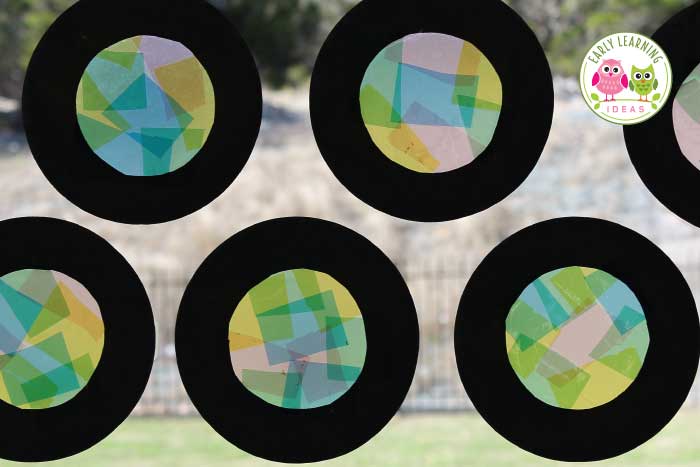 Additional Ideas
It's fun to make a collage with a variety of colors but limiting the colors can be a good way to study color as well. If you are focusing on one particular color, you can use a single color for your stained glass collage project. Ask kids why they think the color looks different in some places.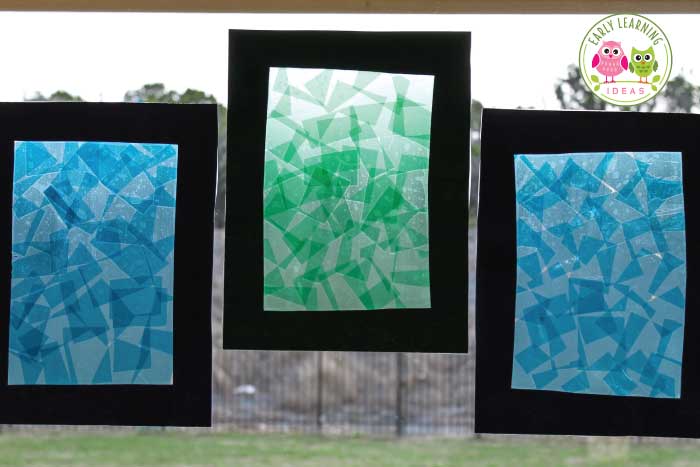 Limit the cellophane colors to two, and kids can see what color is created when two colors are mixed. Ask the kids about the changes they notice when the colors overlap. We used Yellow and blue cellophane were used in the collage below. The colors overlap to create green.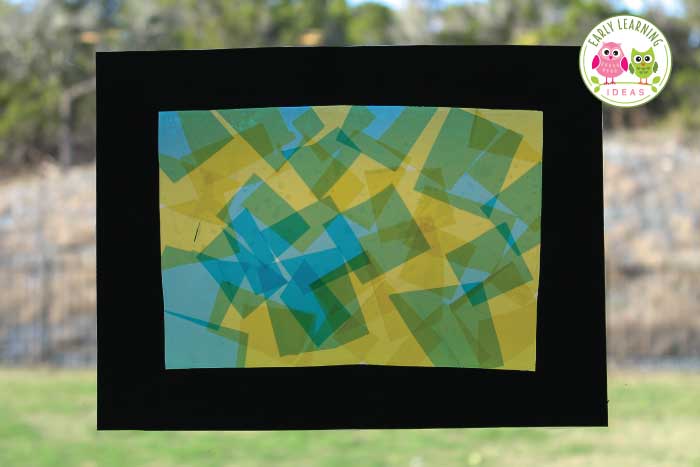 I hope that you enjoy making this stained glass craft and study of color with your kids. If you have any additional ideas for using this materials, I would love to hear them in the comments below.
---
Below are some items from Amazon that can be used for the activities mentioned in this article. The links below are affiliate links. If you happen to purchase something from link, there will be no additional cost to you, but a small portion of your purchase will be used towards the cost of maintaining this website

---
Looking for additional color activities for your kids? Check out the following resources at my TPT store:
[one-half-first]
[/one-half-first] [one-half]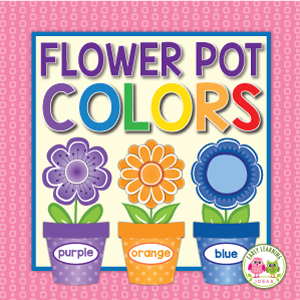 [/one-half]
[one-half-first]
[/one-half-first] [one-half]
[/one-half]