20 of the Best Weather Activities for Preschool Kids
Are you looking for some fun, hands-on weather activities for your preschool kids? Check out these weather themed ideas.
How to Teach Weather to Preschoolers
There are many exciting ways to teach kids about weather. From dramatic play weather stations and books to craft projects and science experiments. Here are some fun ideas for all kinds of learners that you can add to your science center.
Rain Activities
Rain-themed Sensory Table – Add water, some strainers or colanders, and little plastic people or animals to your sensory table. Kids make rain with the strainers and they can also experiment with materials that will keep the animals dry.
Rain Gauges – Make rain gauges by adding some measuring strips to plastic containers.
Rain Cloud in a Jar – Create a rain cloud in a jar activity by placing a sponge on top of a glass jar and adding drops of water.
Rain Cloud Craft – I love this fun fine motor rain activity by Gift of Curiosity.
Rain Making Station – Kids can explore clouds and rain in a sensory fashion with this rain making station by Teach Preschool
Wind Activities
Wind Testing Center – Here is a great science activity. Test how different materials react to wind. This testing center is part of my weather station dramatic play area.
Tape some ribbon, streamers, yarn, and fabric strips to a small dowel rod. Kids can hold the sticks in front of a wind machine (a fan)
Windsock Observation Area – Add a windsock outside a window so that your kids can make observations on a daily basis.
Plastic Bag Kites – Kids can capture are with super simple and super cheap plastic bag kites by Play Teach and Repeat.
Pinwheels – Take pinwheels outside to study wind direction and speed.
Winter Weather Activities
Measure the snow. Add some measuring strips to a sensory table filled with a snow-like material so that kids can measure the depth of the snow.
Snow Sensory Table – A winter-themed sensory table is my favorite. You can make snow with fake snow, torn paper, baking soda, etc.
Dramatic Play Activities
Weather Station – Your kids will have a blast when you set up a weather station dramatic play area. This is the perfect way to introduce science in a playful way!
Your little meteorologist will enjoy predicting the weather and delivering a weather forecast to their followers.
Weather Theme Art and Craft Projects
Printable Craft Activities – You will find some cute weather-related crafts in these printable fine motor activities. This beautiful rainbow is a perfect spring craft for your kids.
My favorite crafts are the rainbow craft and the sun craft.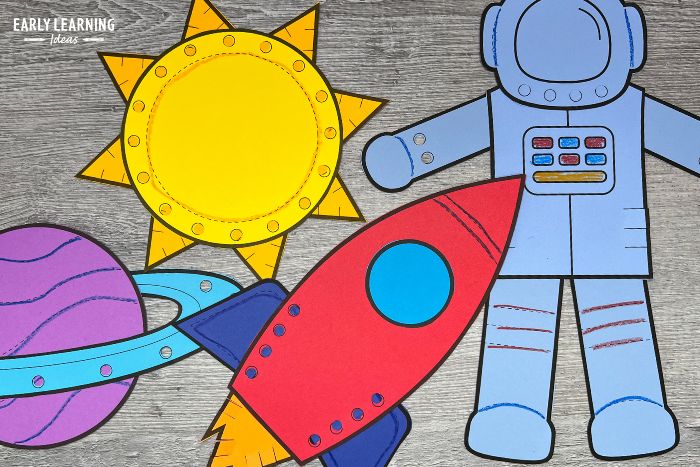 Paint with the Wind – Kids can observe how air can move things as they create blow paintings with straws.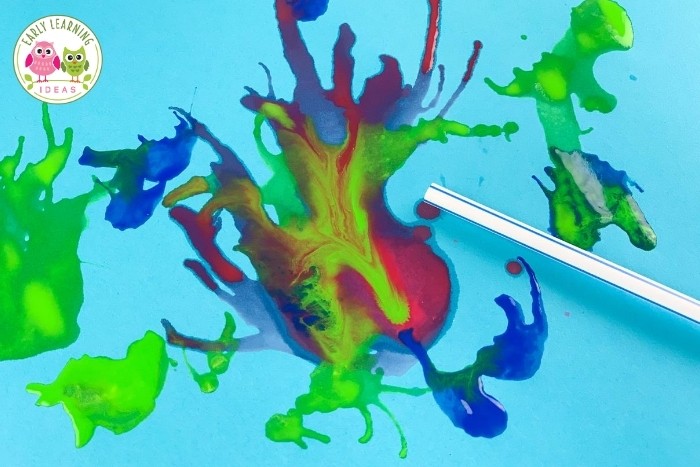 Paint with Rain – Using spray bottles is an excellent hand strengthening activity. This spray bottle painting technique can be adapted to be used as a weather art activity.
Staple some bleeding tissue paper to the top of a piece of white paper. Use a spray bottle to spray rain on the tissue paper to see what happens.
Rain Cloud Inkblots – This rain cloud inkblot activity by Teach Beside Me is a great process art activity to do with your kids after reading Little Cloud by Eric Carle.
Weather Books
There are many fiction and non-fiction books that will enhance your study of weather concepts. Check out my post about weather books to find a list of the best books for preschoolers.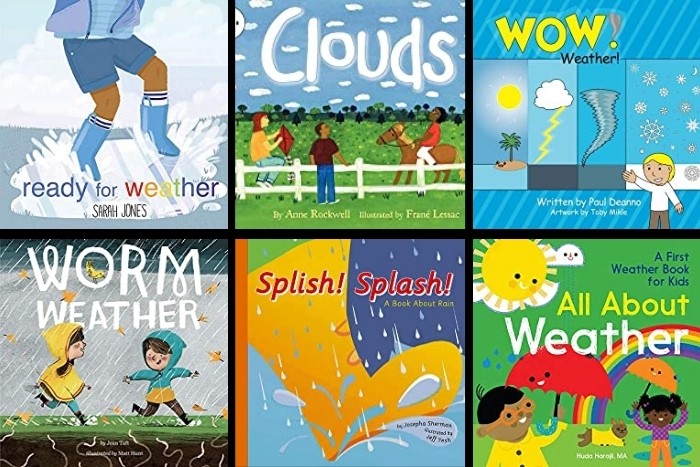 Weather Movement Activities
Here are some fun weather related songs with movements for your kids.
Weather Song by Patty Shukla
Singing in the Rain by The Learning Station
Drip Drop Rain by Dance'n Beats
Weather Song for Kids: The Sun Comes Up! by Dream Kids English
Snowman Freeze by The Learning Station