Here is a list of fun preschool movement songs. Try out a few of these action songs to get your preschoolers moving and grooving.
---
Do you get tired of dancing and moving to the same old songs with your kids?  It is sometimes difficult to find new action songs that kids really enjoy.  Here are 10 of my favorite preschool movement songs for little ones.  Hopefully, this will help you find a few new tunes to get your kids moving and grooving.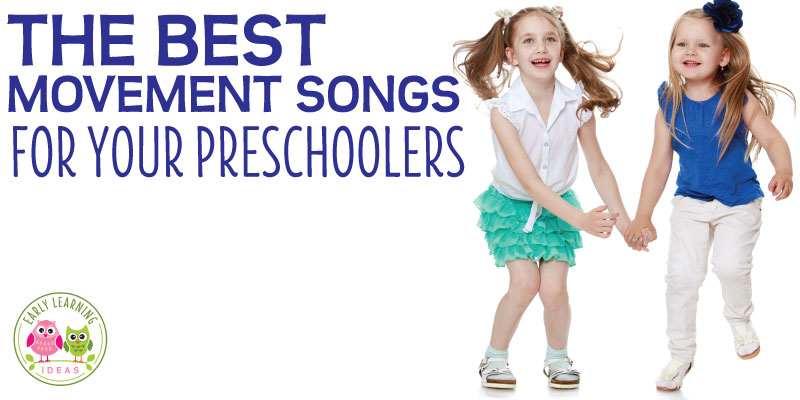 My Favorite Preschool Movement Songs
If you click on the pink title of each of these songs, the link will take you to the a youtube video of the song.
If you want to see all of these songs listed together on Youtube, click HERE to see the playlist that I created.
What Songs Get Your Kids Moving?
Many Early Learning Ideas readers have added their favorite songs for kids in the comments below.  Be sure to scroll down to check them out.  Do you have any favorite preschool movement songs for kids?  Please share them in the comments.