How to Explore Nature with This Free Scavenger Hunt Book
Use these free printable nature scavenger hunt books to encourage kids to write, draw, and read while exploring their world.
I love to see kids have fun while learning. Kids love to explore their world and here is a way to encourage them to read, draw, and even write while they are exploring nature. I made some nature scavenger hunt books for you. These books can be used in the fall, winter, spring, or summer. You can also do one book each season to allow students to compare the differences.
Easy to Assemble Little Books
The printable little emergent reader books can be easily printed and assembled. They print four per page, so you can quickly put together many books.
Customize Your Scavenger Hunt Book
There are 9 different pages. You can print them all or just select a few. Kids can find something with legs, something soft, something round, something that flies, something green, something red, something bumpy. I have also included a fill-in-the-blank page so that you can truly customize the book.
Kids will enjoy searching for things to fill the pages. They can draw a picture of the object that they discovered and/or they can write the name of the object.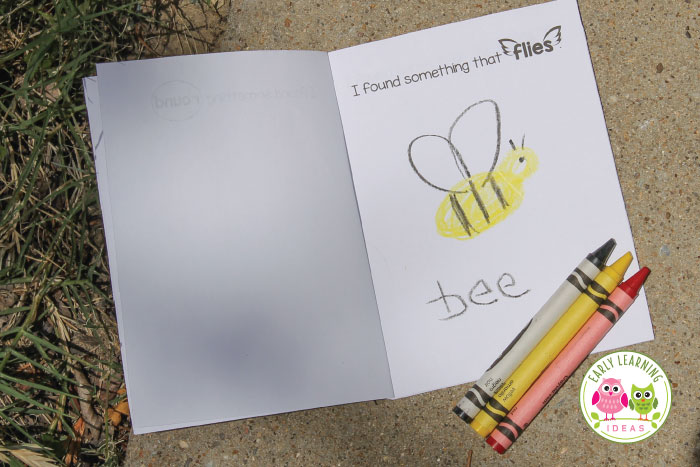 Let the Adventure Begin
There are many ways that you can use these books. Keep a container of books with crayons or pencils out on the playground at school or on your patio at home. Give kids a book before going on a nature walk or hike….or a walk through the neighborhood. Use them for a summer camp activity. Fill out the form below to get your copy of the nature scavenger hunt book.
If you like the easy-to-assemble little books, then you may also enjoy some of the little books available in my TPT store. Click on the photo below to check out the little book resources in my store.