How to Make an Exciting Plant Theme Playdough Invitation
Your kids will love this plant theme playdough invitation to play. Here are lots of material ideas to make an exciting plant & garden-themed playdough tray.
When I was a kid, I loved helping my parents plant their huge garden. Since moving to Texas, I haven't done much gardening. It may have something to do with the large spiders and scorpions that I find in the yard.
When you put together a plant and garden-themed playdough tray, you don't have to worry about scary creatures. Here are some ideas for a fun invitation to play that your kids will love.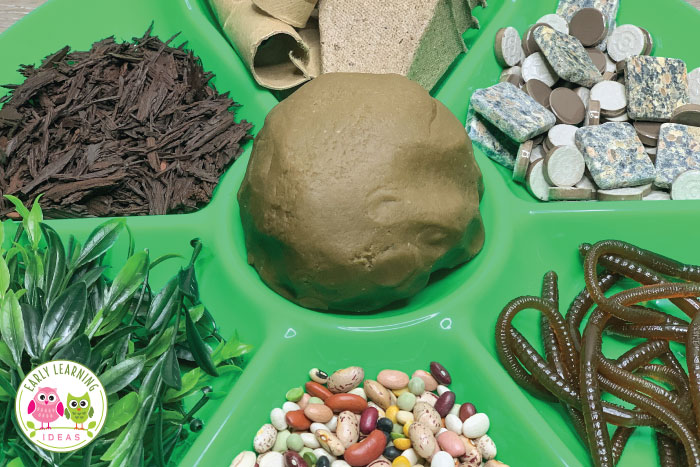 If your kids can't share supplies, don't worry. You can use the ideas below to create individual playdough kits for your kids.
Playdough
For this playdough tray, I mixed up a quick batch of brown playdough. Do you want to add some interesting texture to your dough? You and your kids can mix in rubber mulch, pebbles, sand, or organic potting soil.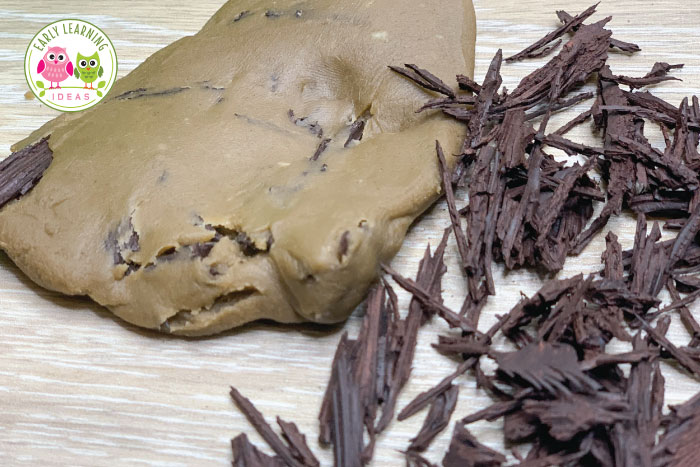 Fill the Tray
Now that you have some "soil" playdough, you are ready to fill a divided tray with fun materials. Here is what I added to my tray:
small peat pots
pieces of cardboard tubes
a variety of beans (If you don't want to use food….use beads)
plastic leaves/stems
plastic worms
small tiles (I found these round ceramic and square granite tiles at my local Habitat ReStore)
Here are some additional material ideas that you can add to your tray:
pumpkin seeds
plastic fruit or vegetables
silk flowers and leaves
additional plastic bugs
small pebbles or rocks
sticks and twigs
green pipe cleaners
buttons
small trowels
Let Them Play
Now that you have playdough and have gathered materials, you can stand back and let your kids create.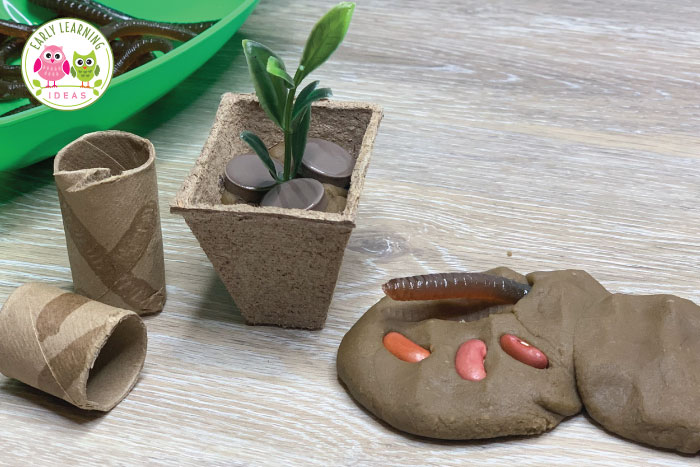 Can you think of additional materials to add to a garden and plant theme playdough tray? I would love to hear your ideas in the comments below.
---
Below are some items from Amazon that can be used for the activities mentioned in this article. The links below are affiliate links. If you happen to purchase something from a link, there will be no additional cost to you, but a small portion of your purchase will be used towards the cost of maintaining this website.